GSO 8" RC
I purchased this scope as a replacement for the Celestron NexStar 8SE. It has the same aperture, but a different optical and mechanical design. Overall it is far more suited to astrophotography, whereas the NexStar is really designed for visual use.
The Ritchey Chrétien design is based around hyperbolic primary and secondary mirrors. Like all telescopes, it's a compromise. In my view, the key benefits are as follows:
Reduced coma
Fixed Primary Mirror (does not move during imaging)
Short tube length (performs better in windy conditions and easier to handle)
No chromatic aberration (mirror only design)
Open Tube design / No corrector plate (fast cool down and less dew build up than SCT or Mak-newt)
ideal Camera location (Easy to balance, fixed hard to back plate and primary / less tube sag)
Disadvantages:
Field curvature
Diffraction spikes
No rear cooling fans on the 8" version
Requires careful collimation
It is a relatively new product, manufactured by Guan Sheng Optical in Taiwan. The focuser is based around a Hiwin Linear Guideway. So far I have no issues with the focuser.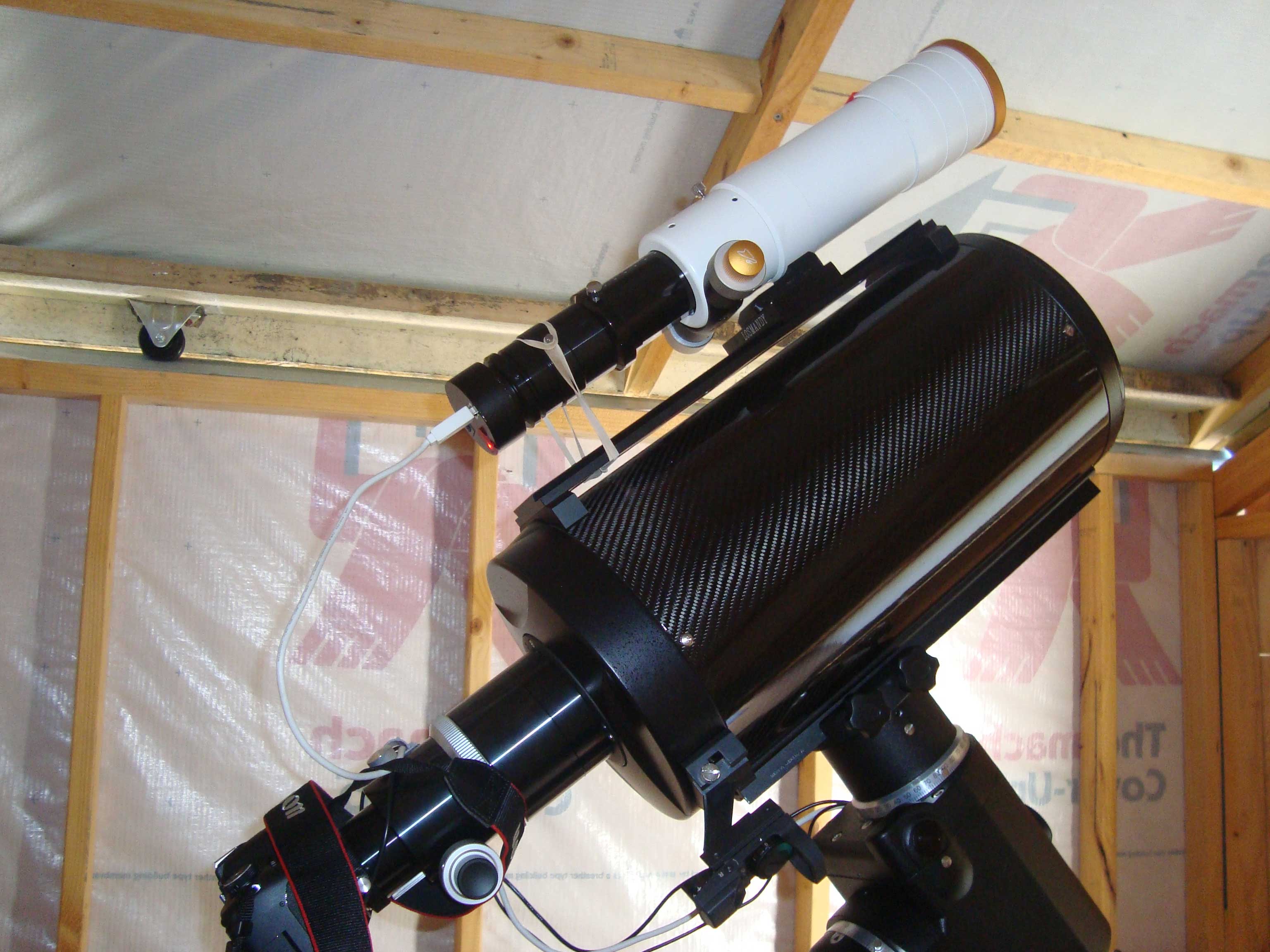 Specifications:
Type : Ritchey-Chrétien
Aperture : 203mm
Focal Length : 1,625mm
F number : f/8
Acquired : September 2009
Focuser travel : 50mm
Guideway width : 9.00 mm
Guides
I have moved my guide to collimation here.
I have also developed a disassembly guide here.